Many small business owners are asking "what is direct response marketing?" and wondering if it's right for them. This article should help you answer both these important questions.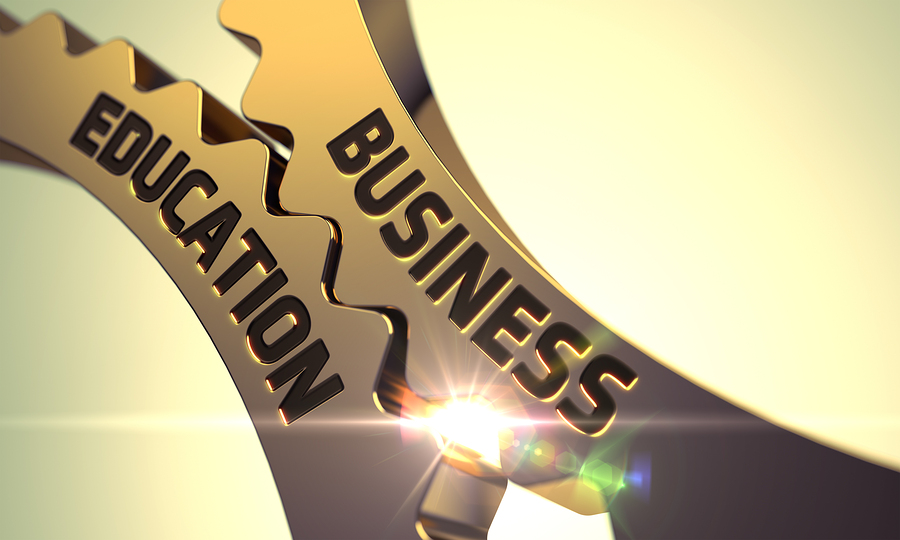 Direct response marketing is a marketing method that demands a direct response from your potential customers. This type of marketing is used to answer questions, present your branding, products and the reason you do what you do. Customers love this, as they are offered the opportunity to respond, whether that be in the way of signing up for a newsletter, posting a comment on your site or blog, or purchasing a product from you.
Remember, with direct response marketing (and all your marketing tactics) be sure to target your market as much as possible. For example, if you're doing a FaceBook Ad, be sure to select as many specific criteria to narrow down the audience to only those who will be most likely to buy your service or product.
What does direct response marketing look like? Well, it comes in many forms, including:
Direct mail
Print ads
Radio and TV ads
Coupons or other incentives
Telemarketing
Social Media Ads
Blogs, Social Bookmarking, Online Articles
Some of the advantages of direct marketing are:
A great way to use free time during lulls in business
Productive way to communicate and empower you to create more relationships
Great way to up- and cross-sell to current customers
Low cost way to rustle up new business
Used as leverage to turn small sales into large sales
Supplement your current marketing program
Cost-effective way to reach target markets
Offers measurable results
Reach outside your local area for new business
Increase the effectiveness of your sales force
With highly targeted outreach and less "junk-mail", it's now more effective than it used to be.
These are all great things that can come from just taking a few simple steps to putting together a direct response marketing plan and executing it.
"I honestly don't think you'll ever find a safer, lower-risk, higher-profit method of increasing your business or profession than direct-response marketing." Jay Abraham
What is direct response marketing? Direct response marketing is one of the best ways to launch your business on a large scale and reach out to everyone in your target market whether they are in your local area or not. Our FREE test drive can help you put together a great direct response marketing plan and get you on your way to heightened success.
There are 5 major components to writing amazing small business advertising copy.
Here is a simple, yet highly effective model of the 5 major categories to include in your amazing advertising copy.  Note that the order of these are very important!
Command Attention
Showcase Benefits of Products/Services
Prove the Benefits
Persuade People to Embrace the Benefits
Call to Action
Advertising is basically sales in print.  So, you need to think about the unique benefits your products/services offer and showcase that in a persuasive way.  You need to emphasize the results, benefits and emotions your prospects will experience after working with you, not just features, your credentials or how it works.
Let's expand on each of these 5 components that make up amazing advertising copy:
Command Attention:  This is accomplished with the headline. You need an attention-grabber that generates curiosity and makes people want to know more about your products and/or services. The best headlines give a vivid portrayal of the benefits or show how a problem can be avoided with your products/services. The headline is the advertisement for the advertisement.  It can also be a bold, powerful statement or a question.
Showcase Benefits:  You have to showcase the benefits of your products and services and, more importantly, show how they will solve or prevent a big problem, challenge or frustration. They need to know what's in it for them. Include useful, factual and clear information to show precisely what the benefits, results and emotional shifts are and how they are going to help the customer.  Three to seven bullet points work well here.
Offer Proof:  This is where you prove what the advertisement is offering.  You need to establish you have a method to deliver.  Consider information that establishes credibility and past performance.  Tell a short success story from one of your past clients or offer statistical evidence.  You might offer some sort of guarantee here as well.
Persuade: You need to add compelling reasons for your potential customers to purchase your products/services. Use a direct offer approach.  Don't be afraid to offer to help them.  We're all in business (hopefully) because we like helping others.  Another way to add a sense of urgency is to make it a limited time or quantity offer and create scarcity.  This will influence your potential customers to feel like they have to act now. Which leads into the last component …
Call to Action: You need to compel your potential customers to DO something.  How do they get the wonderful results you can help them with?  What do they need to do?  Be very clear and simple.  Just ONE thing.  Do they need to check out your site, sign up for your newsletter, purchase your products, contact you about services…something else?  Offer a freebie-a booklet, sample, product, bonus, demo, consult, limited time price…the list goes on.  There are lots of ways to get potential customers excited about ordering and help them feel like they are getting an amazing deal.
Good advertisements include all of these components and are not complete without any of them.  You can sit down and think through any one of these components, then figure out how to best place them together for the most effectiveness.  We can help you with this too.  Try our FREE test drive of our amazing, comprehensive Small Business Marketing eLearning platform  to learn how to put together great advertisements through amazing advertising copy.
What are the best marketing ideas and how can you kick-start your small business marketing?
There are so many marketing ideas and tactics to choose from.  It can be very confusing and frankly hard to get the results you want.
Today I'd like to teach you about the three most important start up marketing tools you need to get and keep new customers.  If you're asking yourself "What are the best marketing ideas to start with?" the answer is right here:
In person: It's essential you meet with customers/clients in person whenever possible. This shows you respect them and take the time to work with your clients to give personal attention to each of them.
Follow up letter: Always take a moment to send a follow up letter about what you talked about, new agreements or partnerships made and to thank them for taking the time to meet with you. Likewise, you should always send thank you letters or small gifts to partners you find success with.
Phone call: Use a telephone call to follow up with them to talk again about the matters you talked about in your meeting and offer any assistance you can to help their business run smoothly and more successfully.
None of these will work if you don't have a quality product/service to back you up!
Here are the key steps for putting together your start-up marketing tools:
Research potential customers, buyers, competitors and their preferred methods of distribution.
Talk to potential customers. Take a hard look at your product from a customer's perspective and see what it needs to be successful.
Follow up with your 3-step process from above.
Develop systems for contact follow through, quality control standards and customer service.
Develop post-sale follow up system to keep lines of communication open is customers and build on your current relationship which increases future purchases.
"Marketing and innovation produce results; all the rest are costs" Peter Drucker, management consultant.
Here's another one I love from an icon:
"If there is any one secret of success, it lies in the ability to get the other person's point of view and see things from that person's angle as well as from your own." Henry Ford, Founder of Ford Motor Company.  Walk a mile in your prospects' shoes.
This lesson has offered you the tools to put together a start-up marketing plan that can be used over and over again to help your customer base and business grow in a manageable way.   We also answered the question:  "What are the best marketing ideas?"  The tools offered in our FREE test drive offer these very same things.